Cortex Group had the exciting opportunity to work with Uber Tourism, a prominent tourism company based in Istanbul. Our collaboration focused on crafting a unique and innovative website that offered a wide array of services, catering to diverse Tourist needs. Through our design, we aimed to provide a responsive website and exceptional user experience, emphasizing simplicity while staying true to Uber Istanbul's distinctive visual identity.
The website featured an extensive range of services, including daily trips, private car rentals, medical tourism, and seamless flight and hotel reservations. To engage users further, we curated special content, such as comprehensive trip schedules and engaging articles about Istanbul's vibrant tourism scene, as well as informative pieces on medical tourism.
Throughout the development process, we ensured that all essential pages were meticulously designed, encompassing details about the company's background in the "About Us" section and facilitating easy communication through the "Contact Us" page. Additionally, we dedicated a page exclusively to showcase the comprehensive list of services provided by Uber Tourism, including a diverse selection of trips and cities to cater to various interests.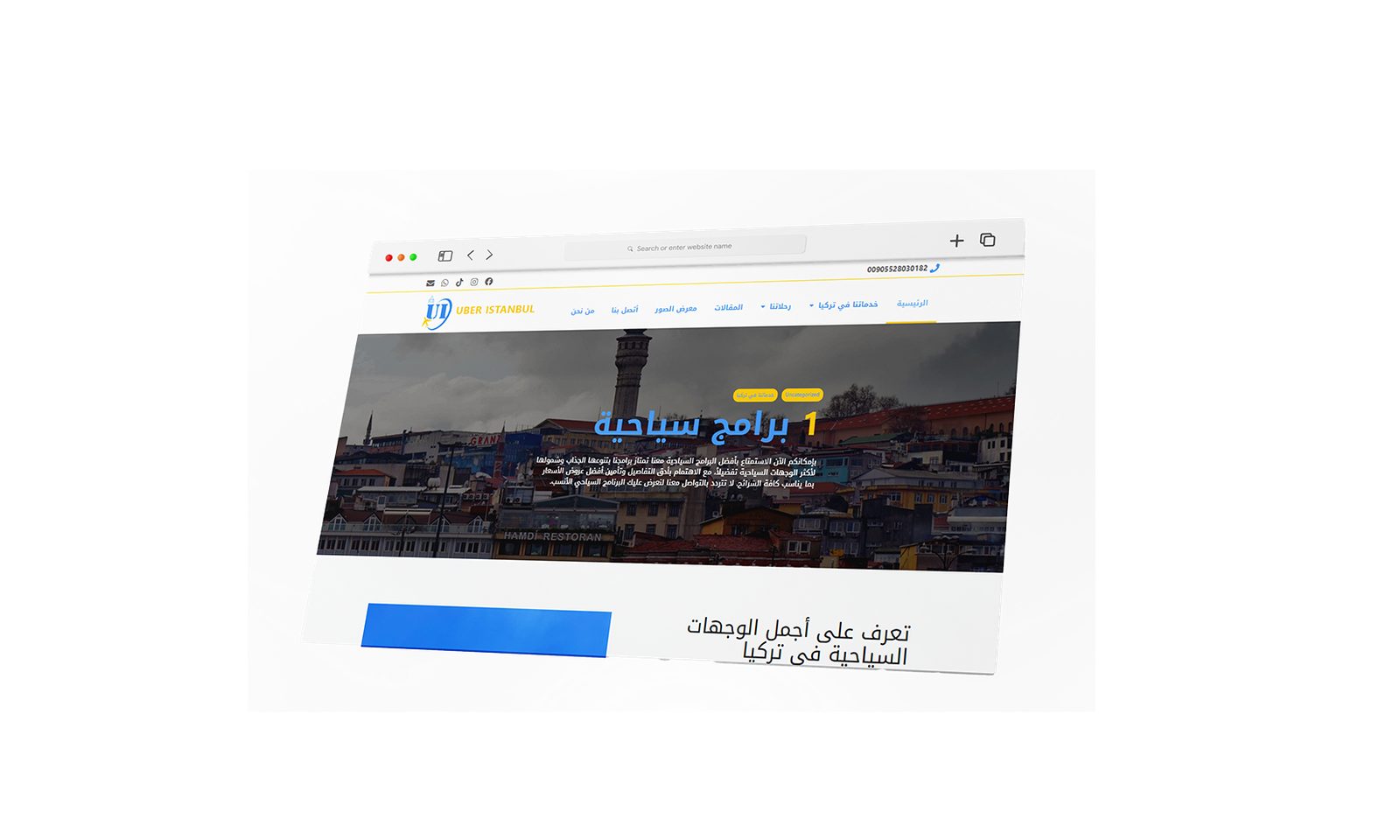 Our collaboration culminated in a visually stunning and functional website, setting Uber Tourism apart from its competitors in the market. The result is an immersive online platform that not only fulfills traveler needs but also reflects the essence of Uber Tourism's brand and vision.